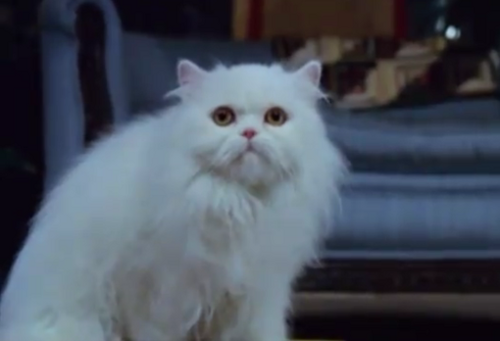 This handsome white Persian in the wraparound story seems to belong to book publisher Frank Richards (Ray Milland) but, as we find out later, it's really the other way around. Sugar tells his friends exactly what mischief the writer Wilbur Gray (Peter Cushing) is up to and they take appropriate action. Well, you can't really let the general public find out the secret that cats are the true masters of the world even though anybody who lives with a cat knows it already.
Do you think there are a lot of cats here? These and a couple of dozen more get revenge on Janet (Susan Penhaligon) and her good-for-nothing boyfriend (Simon Williams) after the thieving maid murders their ailing human carer, Miss Malkin (Joan Greenwood).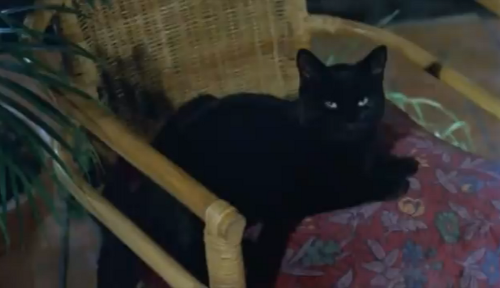 Although the second story is the weakest link in the anthology, Wellington is a lovely black cat who is the best friend and companion of young witch Lucy (Katrina Holden Bronson). After she gets bullied by her adoptive family's daughter Angela (Chole Franks), Lucy's magic ritual shrinks Angela to the size of a mouse. And we all know what cats like to play with most!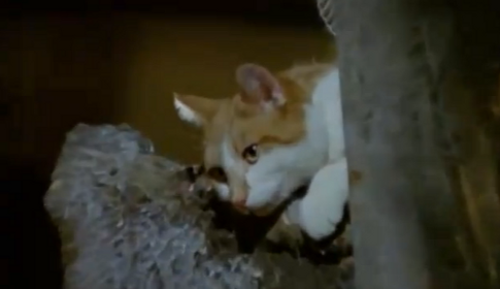 Hollywood horror star Valentine De'ath (Donald Pleasence) thinks he is untouchable after murdering his wife and her cat's newborn kittens. Little does he realise that the cat will get revenge on her mistress' understudy Edina Hamilton (Samantha Eggar) and Valentine himself in a most poetic manner.
"The Uncanny" is the quintessential Milton Subotsky produced anthology for cat lovers.