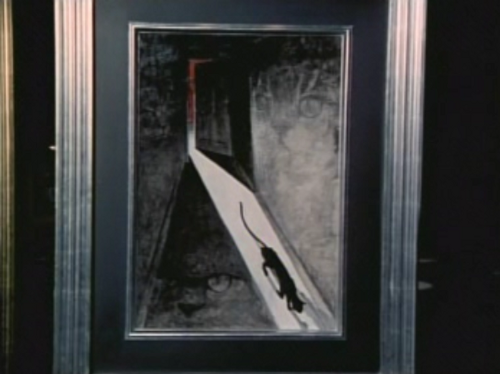 After briefly describing the painting, Rod Serling's poorly written introduction warns viewers that "cats are and always have been Satan's familiars".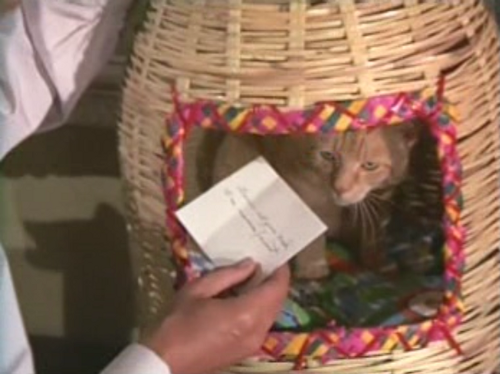 Newly widowed Henry Auden (Leonard Nimoy) would be happy living alone, but Barbara Morgan (Lorraine Gary) has other ideas. The best friend of his deceased wife is going on vacation and cheekily provides Henry with some company in the form of her ginger tabby cat to look after while she's away.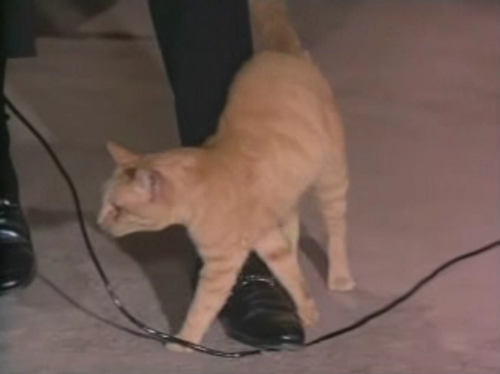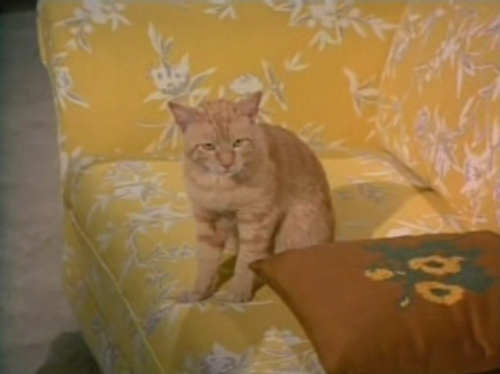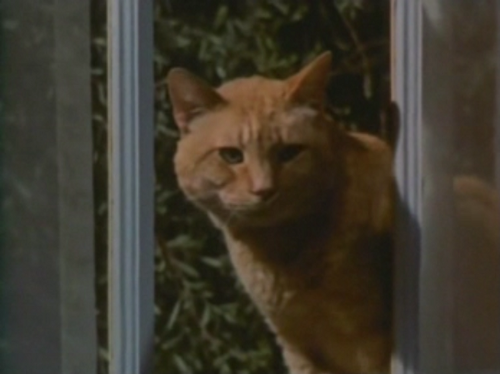 Jennet seems friendly although she clearly doesn't get enough attention.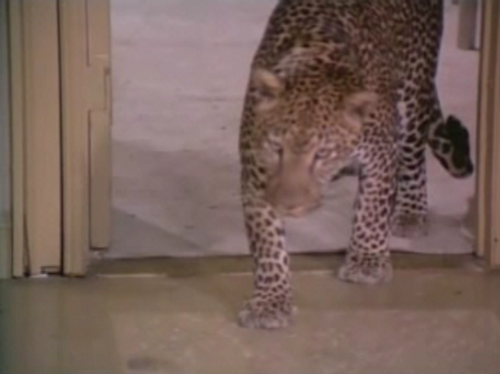 Whether it's an hallucination brought on by guilt or some kind of black magic, a leopard appears in Jennet's place.
In what looks like a continuity error, Henry later chases a tiger out of his house. He's a brave man to do so since a kitchen knife is his only weapon.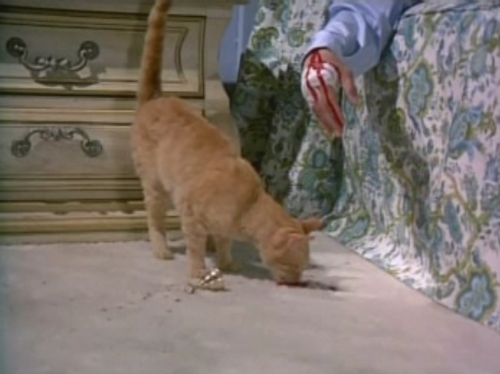 In an "open to interpretation" ending, Henry either commits suicide or is killed by a supernatural big cat. It's not obvious where the blood on his hand is dripping from, but the deep scratches on the outside of Henry's bedroom door may be from claws or the blade of his knife. Whatever the case, Jennet licks some blood from the carpet then looks guilty in the final shot.