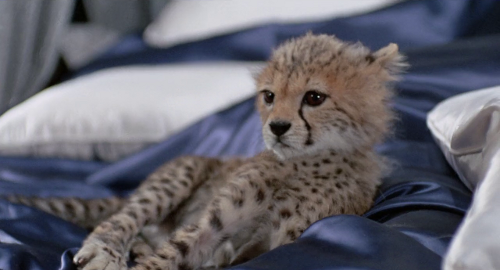 In "Metzengerstein", Roger Vadim's first segment of this horror anthology based on short stories by Edgar Allan Poe, Contessa Frederique de Metzengerstein (Jane Fonda) keeps a cheetah cub as part of her menagerie.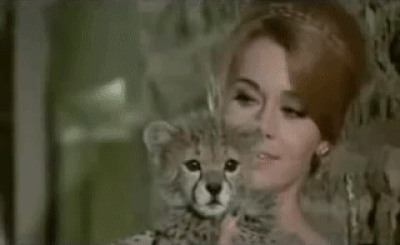 Although it is clearly played by another big cat, as an indication of the passage of time (and used once to compliment Frederique's inner rage), the cheetah becomes fully grown as the story progresses.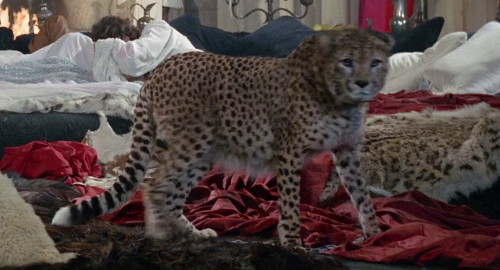 The French-Italian co-production "Spirits of the Dead" was originally titled "Histoires extraordinaires" and was released in the UK as "Tales of Mystery and Imagination" in 1973.