Nobody else can see this Persian cat apart from Mark Elliot (Leigh McCloskey) maybe because the beautiful music student (Ania Pieroni) holding him is really the witch known as the Mother of Tears.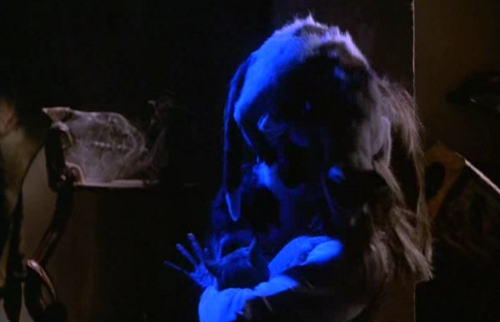 Sara (Eleonora Giorgi) gets attacked by a clowder of cats in a very unconvincing manner.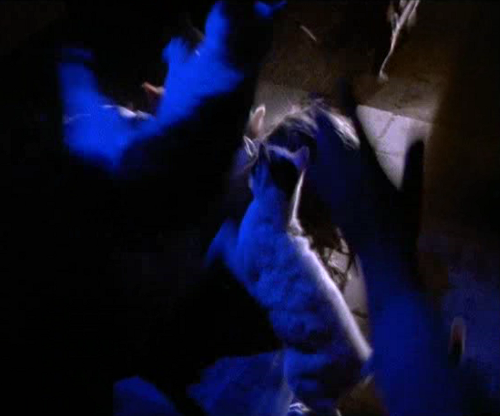 Goofs like this prove that the cats needed to be thrown onto Sara and weren't actually attacking her.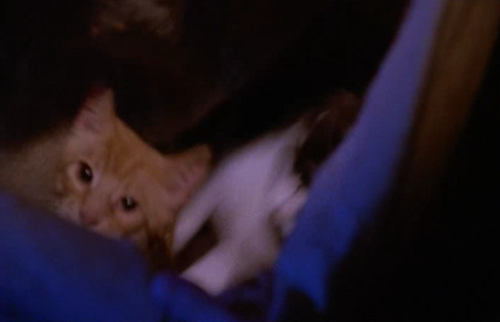 This bag full of cats is destined for a very tragic end. On the bright side, their evil killer Kazanian (Sacha Pitoëff ) gets eaten by rats soon afterwards. Let that be a lesson to you!