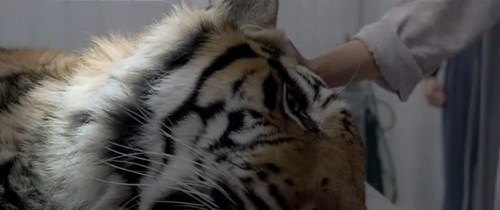 Blind Reba McClane (Joan Allen) gets to stroke a sedated tiger in the first of the Hannibal Lecktor (spelt wrongly to avoid copyright issues) movies.
In the 2002 remake, "
Red Dragon
", Emily Watson does the same thing more convincingly. In neither case, however, was the tiger really sedated. The big cat was the best actor of all.