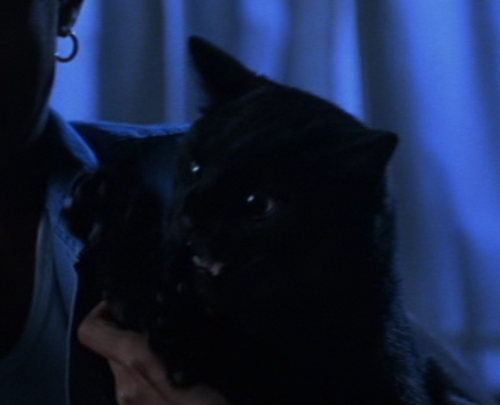 The beautiful Cleo belongs to Jeryline (Jada Pinkett Smith) and provides a couple of jump scares in "Demon Knight".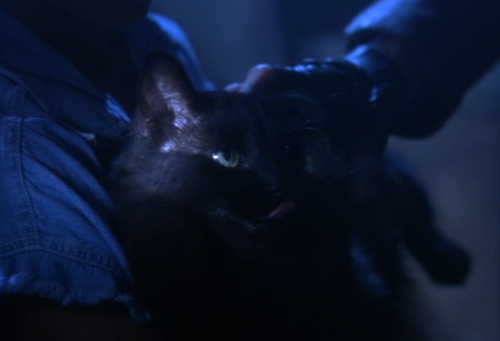 When Brayker (William Sadler) tests her with "The Key", it proves that she is not possessed.
Cleo survives the whole movie and leaves on a bus with Jeryline who takes her aboard in a cat carrier.