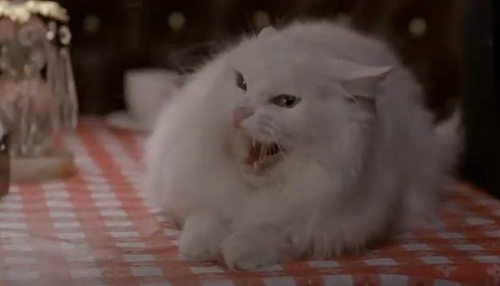 At least this fluffy white cat is one of the few parts that Eddie Murphy doesn't play in "Vampire in Brooklyn". Recognising that Guido is really Maximillian in disguise leads to an unfortunate end for our feline friend.
It's no coincidence that Sugar shares the same name as Frank Richards' cat in "
The Uncanny
" (1977). Well, what else would you call a white cat?