This black cat appears just before the Catman does which, unfortunately, is very rarely until the very end of the film.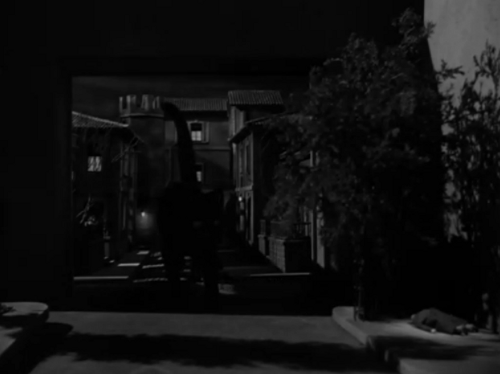 No, the Catman isn't a giant cat. This curious feline has invaded the model of a crime scene which was supposedly built overnight.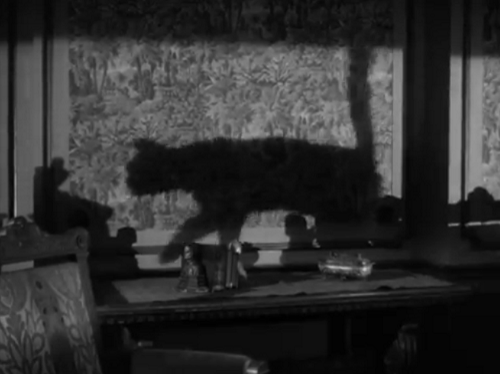 Is this the shadow of the Catman?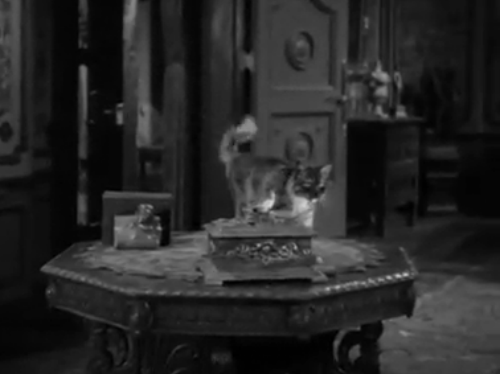 No, this beautiful cat is responsible for the shadow above.
If you want to see the Catman in all his glory, you'll just have to watch the film itself.