Appearing out of the mist like a ghost, it's a calico cat.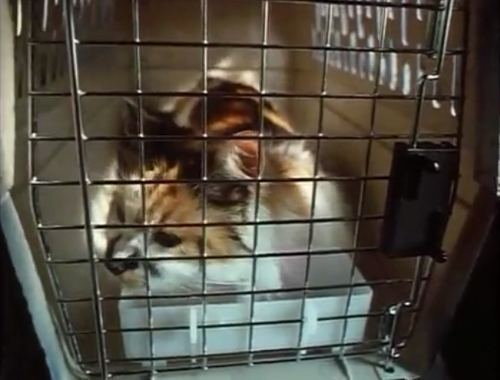 Packed safely in a carrier, Spider is looking forward to her new home.
After finding a buried necklace outside, Spider explores the house. She doesn't know yet that it's haunted by the ghost of a seductive widow.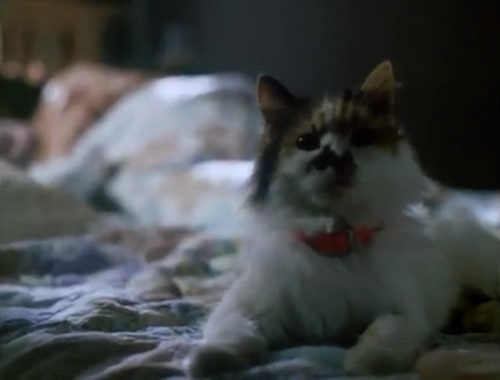 Spider loves being on the bed next to her mistress Willy (Regina Taylor). Note the continuity error as Spider's collar changes from pink to red. Is Spider a male calico cat or is it a portent of future events?
Spider warns her human of the impending danger from gas but she can't quite manage to open the door. Everyone survives... this time.
Unfortunately, Spider meets a nasty end as the axe-wielding John (Leon), obsessed with the female ghost, destroys everything in his life to be with her.