This black cat provides a jump scare for Silvia Hacherman (Mimsy Farmer) in the cult Italian psychological horror also known as "Il profumo della signora in nero". The trouble is that Silvia's childhood pet may only be in her imagination.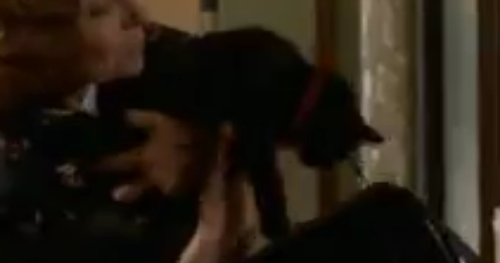 Another more coddled black cat named Chopin belongs to her neighbour Signorina Cardini (Alexandra Paizi) and has a red bow around his neck to complete his indignity. As if being carried everywhere wasn't enough, things do not end well for Chopin after he goes missing.
Silvia's visit to the zoo provides two big cats perhaps to emphasise the predatory nature of her other neighbour, Signor Rosetti (Mario Scaccio), even though he claims to be photographing the hippopotami.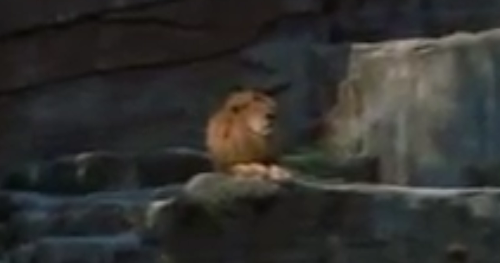 The lion is not the focus of the scene but makes up for it by roaring repeatedly in the background.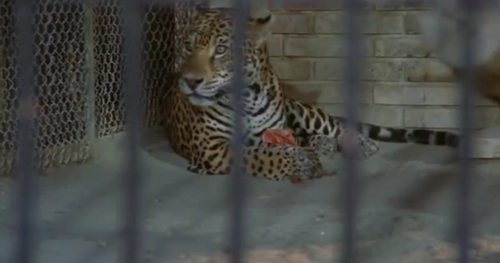 A leopard enjoying a lump of meat as his dinner is an important precursor.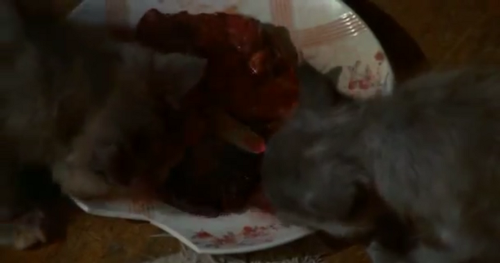 Signor Rosetti's own cats later tuck in to a tasty but bloody meal containing a woman's finger.