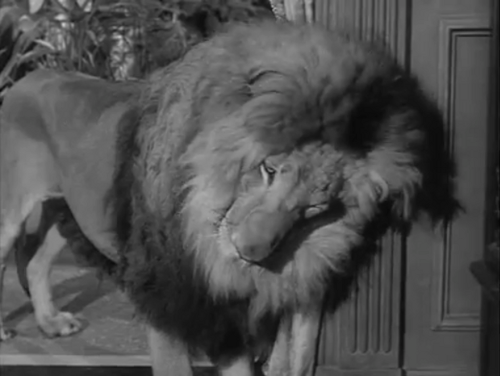 Although stock footage of Kitty Cat is seen a few times during this poor man's alternative to "The Munsters", "Cat Addams" is easily the most lion-centric episode.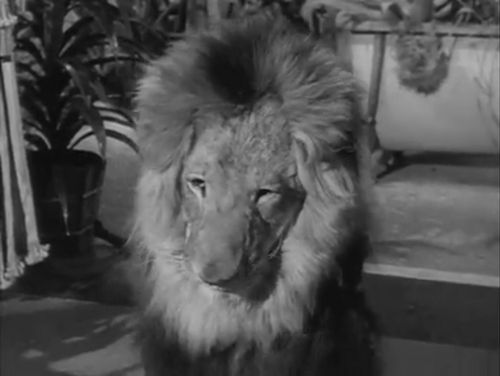 The plot (if you can call it that) is all based on Kitty Cat's loss of appetite which seems to worry Grandmama Addams (Blossom Rock) enormously.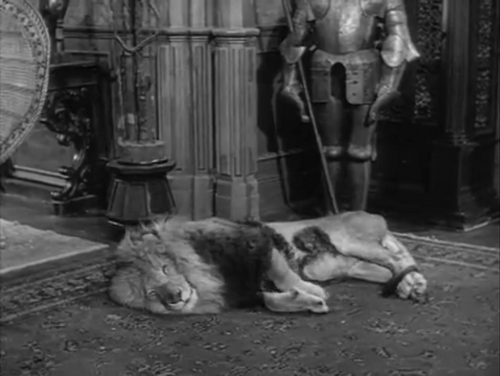 Since a witch doctor's advice seems too extreme even for Gomez (John Astin), having a miserable lion means that veterinarian Dr. Gunderson (Marty Ingels) has to be called in.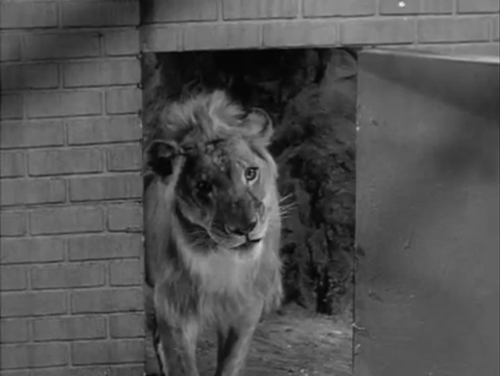 After witnessing some rear-projected images of Kitty Cat trying to get into the house, Dr. Gunderson faints in fear. Morticia (Carolyn Jones) believes that this is due to the doctor's lack of confidence in his own abilities. Thus, the rest of the dysfunctional family are obliged to feign ailments followed by ego-boosting miraculous recoveries until the doctor manages to escape.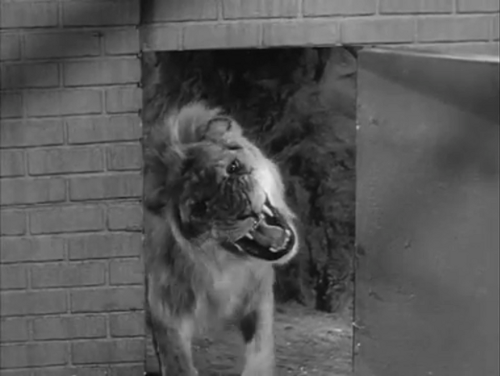 At the end, we discover that Kitty Cat wasn't hungry because he'd already been fed by Pugsley. How hilarious! Not.