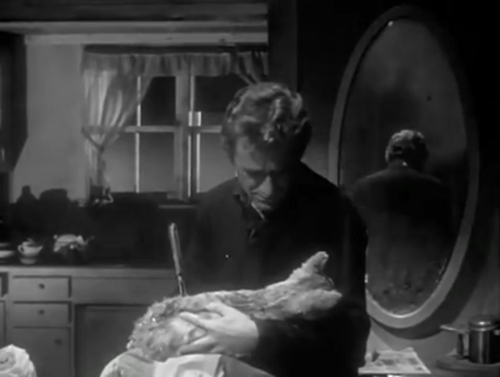 Talentless artist Walter Paisley (Dick Miller) accidentally kills Frankie, his landlady's cat, when the poor thing becomes trapped behind the wall of his apartment. Although Walter's intentions are good, stabbing a kitchen knife through plasterboard to free cats is not very clever.
Truth be told, after Walter breaks a bigger hole in the wall to get Frankie out, the obviously stuffed cat is so stiff that he looks like he's been stuck in there for quite a few months. Well, this is supposed to be a comedy.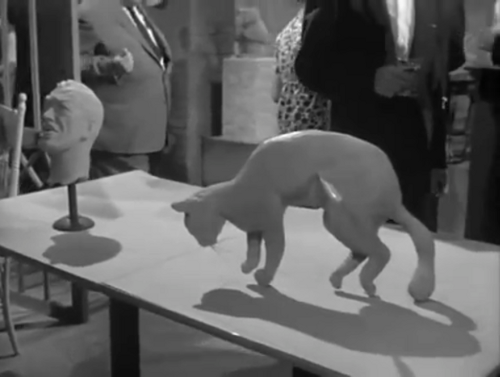 Walter then has with the bright idea to cover the dead cat in clay and pass him off as a statue rather than give Mrs. Swickert (Myrtle Damerel) the bad news about her pet. A combination of Walter's naivety and the praise he receives for this work of art leads to murder.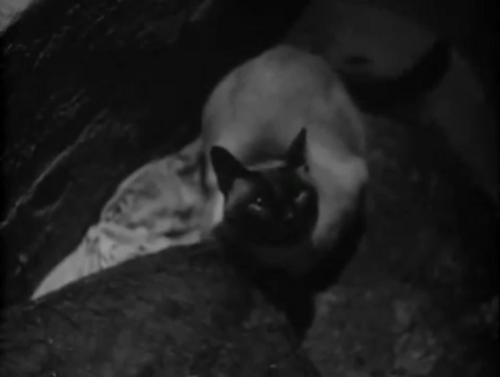 Once the grisly secret of his human statues has been discovered, Walter is chased into an alleyway where a Siamese cat's meows remind him of how the trouble began.