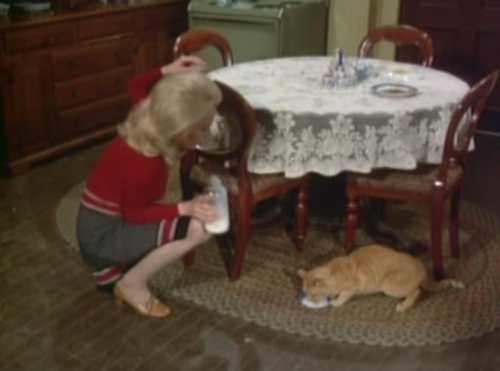 Millicent Hardy (Sandra Dee) gives her twin sister's cat a bowl of milk after discovering that the "poor baby" hasn't been fed for a while.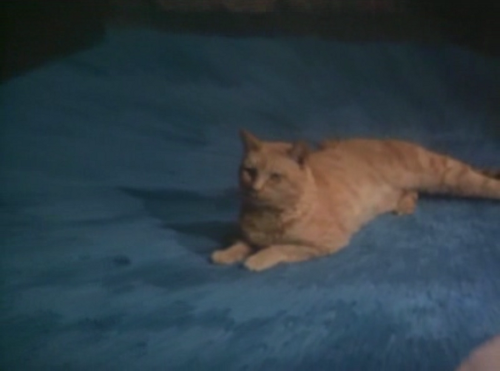 Later, Persephone overhears Millicent seeking support from her boyfriend Sam (Christopher Connelly). If only Persephone could talk, she'd be able to tell everyone what was really going on.
Given the low-budget, recycled nature of the "Night Gallery" series, it seems likely that Persephone also played Jennet in "
She'll Be Company for You"
from the same year.