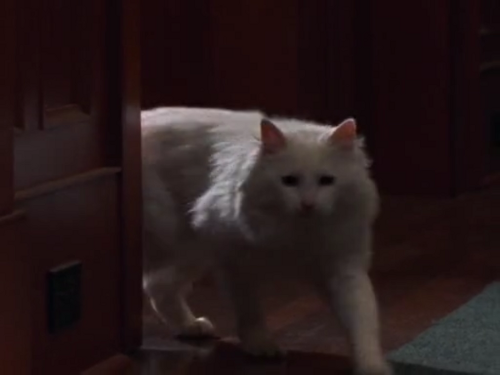 After paying a quick social call to Alexandra Moreau (Robbi Chong), an odd-eyed, white cat gets down to some good old-fashioned mouse hunting in the double-length pilot episode entitled "The Fifth Sepulcher".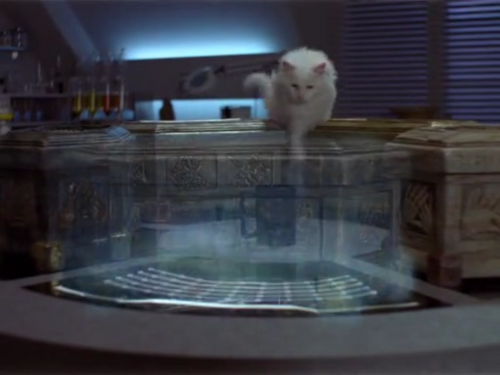 Having lost the mouse, the cat then has a brief nose around the holographic projection desk.
Returning to the hunt at the end, the cat reveals his secret.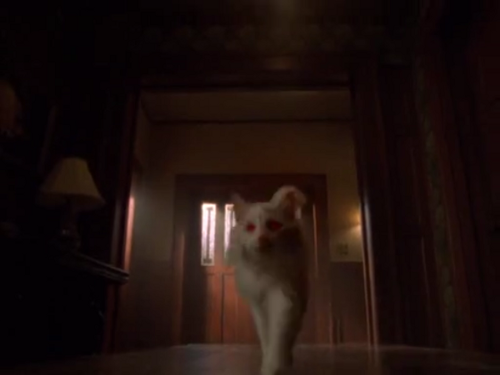 Not only does he have a forked tongue but red demonic eyes.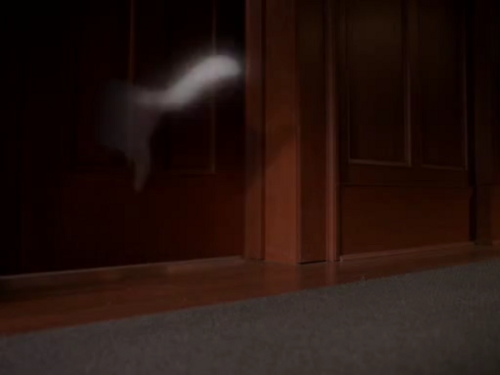 Jumping through the door like a ghost is the last we ever see of the cat in the series. The squeals of the mouse are heard as the hunter gets his prey.