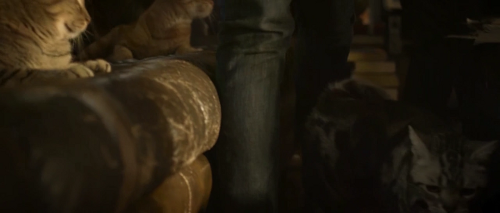 Of course Edwin Pollard (J.K. Simmons) has cats! It's not because he's crazy.
Pollard's feline companions are there to warn the alien expert of extra terrestrial visitors who might come to do him harm. There's nothing crazy about that at all!
The only problem with being a cat in this arrangement is that every visitor wants to sit on you.