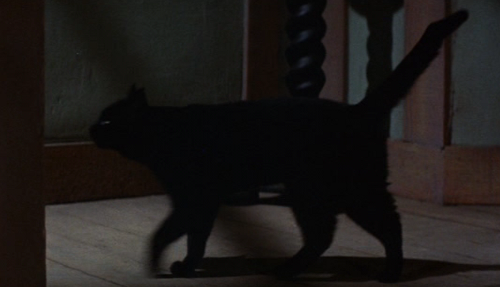 In the most entertaining version of Edgar Allan Poe's "The Black Cat", the second segment of "Tales of Terror", Montresor Herringbone (Peter Lorre) has little time for such an affectionate cat.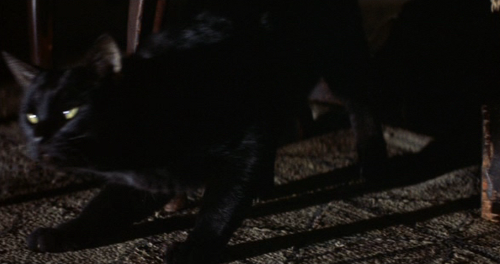 Although mainly carried around everywhere by Annabel Herringbone (Joyce Jameson), this feline just happens to be in the right place to see what's going on. Maybe he's a little bit too curious though.

The murders of Fortunato Luchresi (Vincent Price) and Annabel are revealed by the howling cat who has been accidentally imprisoned with them behind the wall.