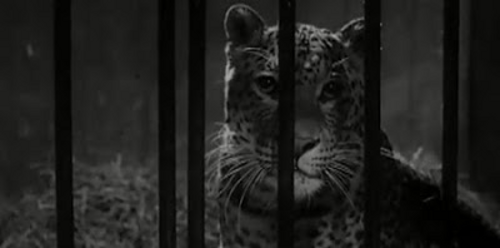 Leonora Johnson (Barbara Shelley) is led to believe that she has inherited the family curse which will cause her to be psychically linked to a leopard.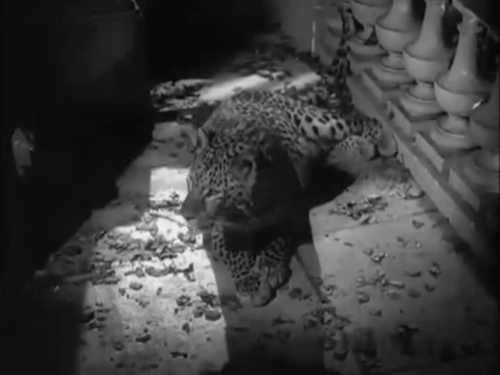 While the leopard is real enough, the movie explores whether the curse may only exist in Leonora's mind.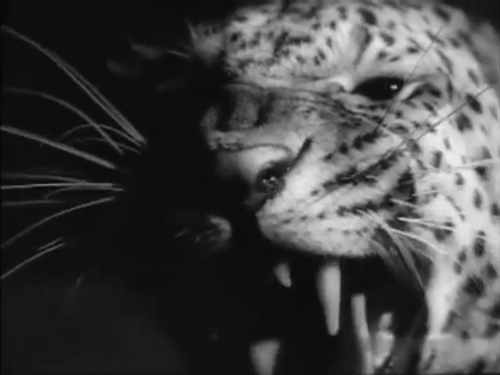 Although this AIP clone of Val Lewton's "
Cat People
" (1942) isn't very good, at least it's only just over an hour long.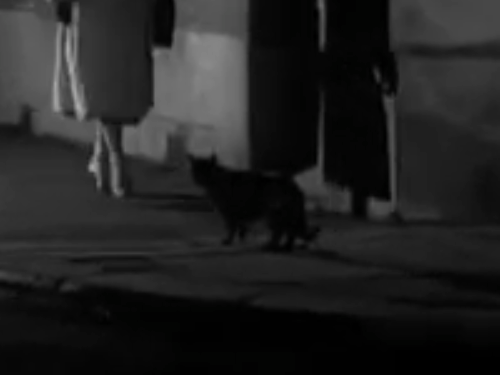 Near the end, Dorothy Marlowe (Kay Callard) passes a domestic black cat on the way to meet her husband at the corner of Denmark Street in London.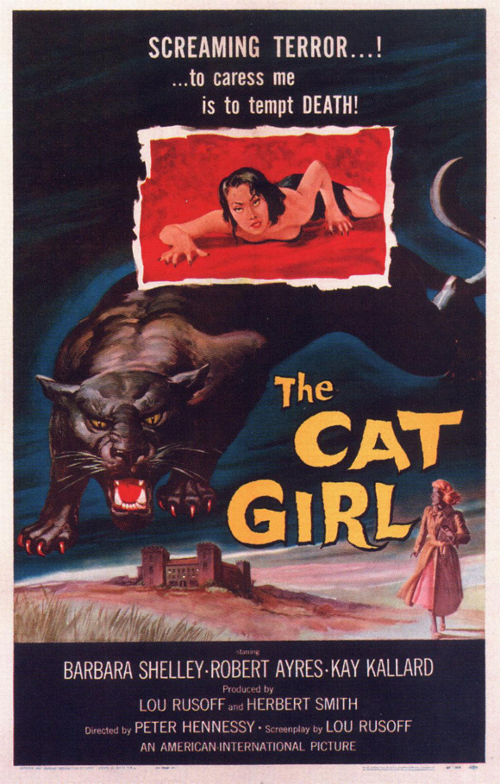 The lurid poster misleadingly features a panther.