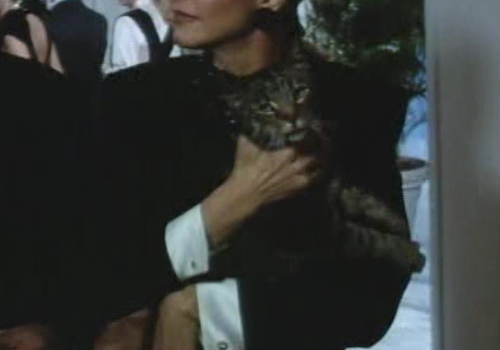 Ironically, after rescuing this mackerel tabby from being stepped on at a party, Joanna (Lindsay Wagner) later trips over him, falls into a swimming pool, and briefly drowns.
As no good deed goes unpunished, Joanna then has a near death experience which she is not supposed to come back from. She also hears the cat's cries in one of her dreams.
This TV movie is based on the 1980 novel "Walkers" by Gary Brandner.