From the title of this cheesy erotic-thriller, you can be sure that there are plenty of cats and cat references throughout.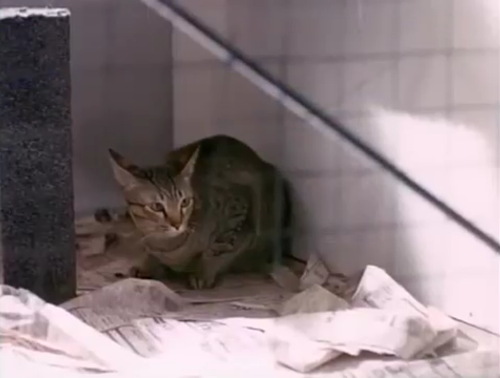 First, there's the laboratory cat whose brain cells are harvested by scientist Jacki (Maryam d'Abo) to cure Tom (Richard Grieco) of his inherited genetic illness.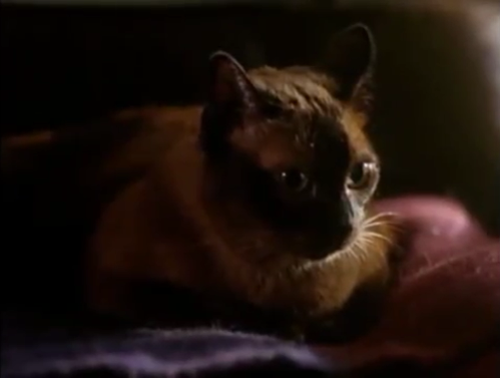 Second, Tom's new girlfriend Imogen (Natalie Radford) shares a Siamese cat. Despite claiming, "I'm keeping the cat!" when she breaks up with Dale (Sean Orr), Imogen forgets to take the cat with her when she hurriedly packs her things and leaves Dale's house.
Last but not least, two black and white cats watch Tom and Imogen play a potentially deadly game of hide and seek in a lumber mill near the end. Tom hisses at the cats and gets a hiss back from one as a reply.
Although Tom's character and infidelity are reminiscent of Guillaume De Marchaux from The Twilight Zone's "
Cat and Mouse
" (1989) episode, the story is completely different. "Tomcat" is more of a Frankenstein-genre movie at its core.